Germany Cologne International Furniture Fair (ORGATEC for short) started in 1953. Due to the epidemic, the exhibition was suspended In 2020. After four years since the last exhibition, the ORGATEC International Exhibition in Cologne, Germany returned to the public eye with a grand gesture. From October 25th to 29th, it was successfully held at the Cologne International Convention and Exhibition Center in Germany.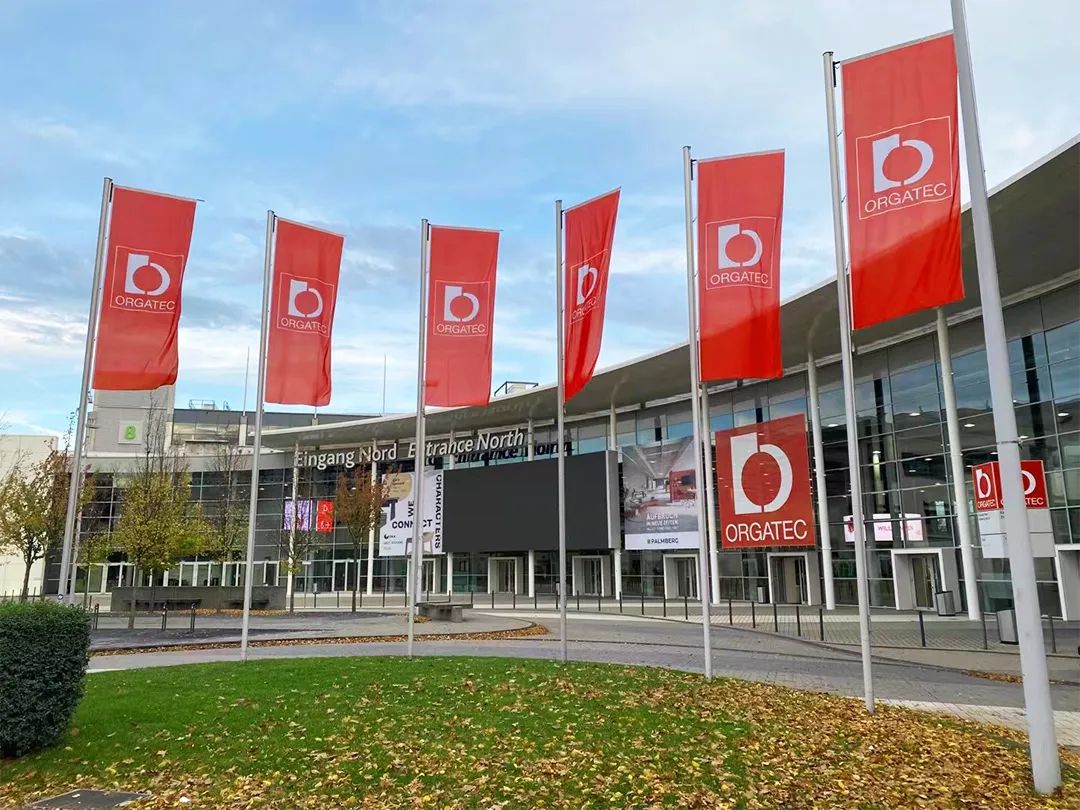 With the theme of "new visions of work", this year's ORGATEC International Exhibition focuses on the professional and hybrid office environment in the new era after the epidemic. The brands of JE Group, Sitzone, Goodtone and Enova, compete on the same stage with more than 600 exhibiting brands from more than 40 countries around the world, bringing new office concepts to the world and the industry, and providing customers with better and more flexible office seating solution.
At the exhibition, Sitzone brand exhibited the intelligent sliding back mesh chair iFLY (CH-356), focusing on the current fast-paced office environment. People's higher emotional desire for comfortable office, innovative adaptive sliding back system, no need to manually adjust, iFLY can fit the waist anytime and anywhere, provide users with comfortable support, maintain a healthy and comfortable sitting posture. At the same time, it can effectively prevent the embarrassing phenomenon of shirts being pulled up, which is more in line with the needs of users and provides people with a more comfortable office experience.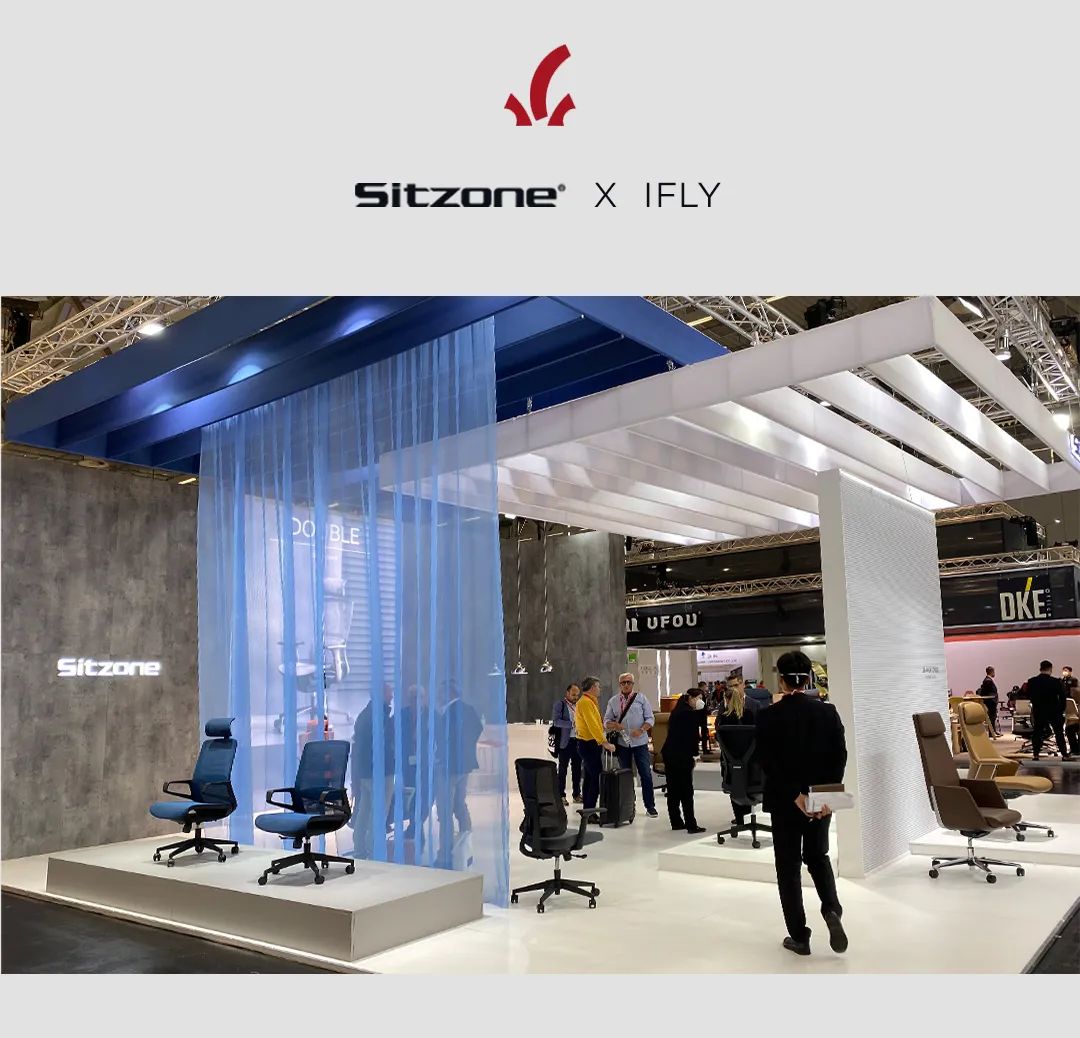 JE Group was honored to invite a number of international heavyweight designers to visit the brand booth for experience and guidance. Among them are designers Jonathan Hortz and Joel Velasquez from ITO Design, a multinational industrial design studio, Anders Baldovi from the well-known Spanish design studio Alegre Design, and Peter Horn, an expert in freeform styling and ergonomics, and so on. They recognized JE Group's product design ability, and gave great praise to the overall design style of JE Group's brand products. JE Group will continue to link with world-class design resources, maintain long-term friendly cooperative relations with well-known designers, and jointly create more excellent product solutions to bring users a better office life experience.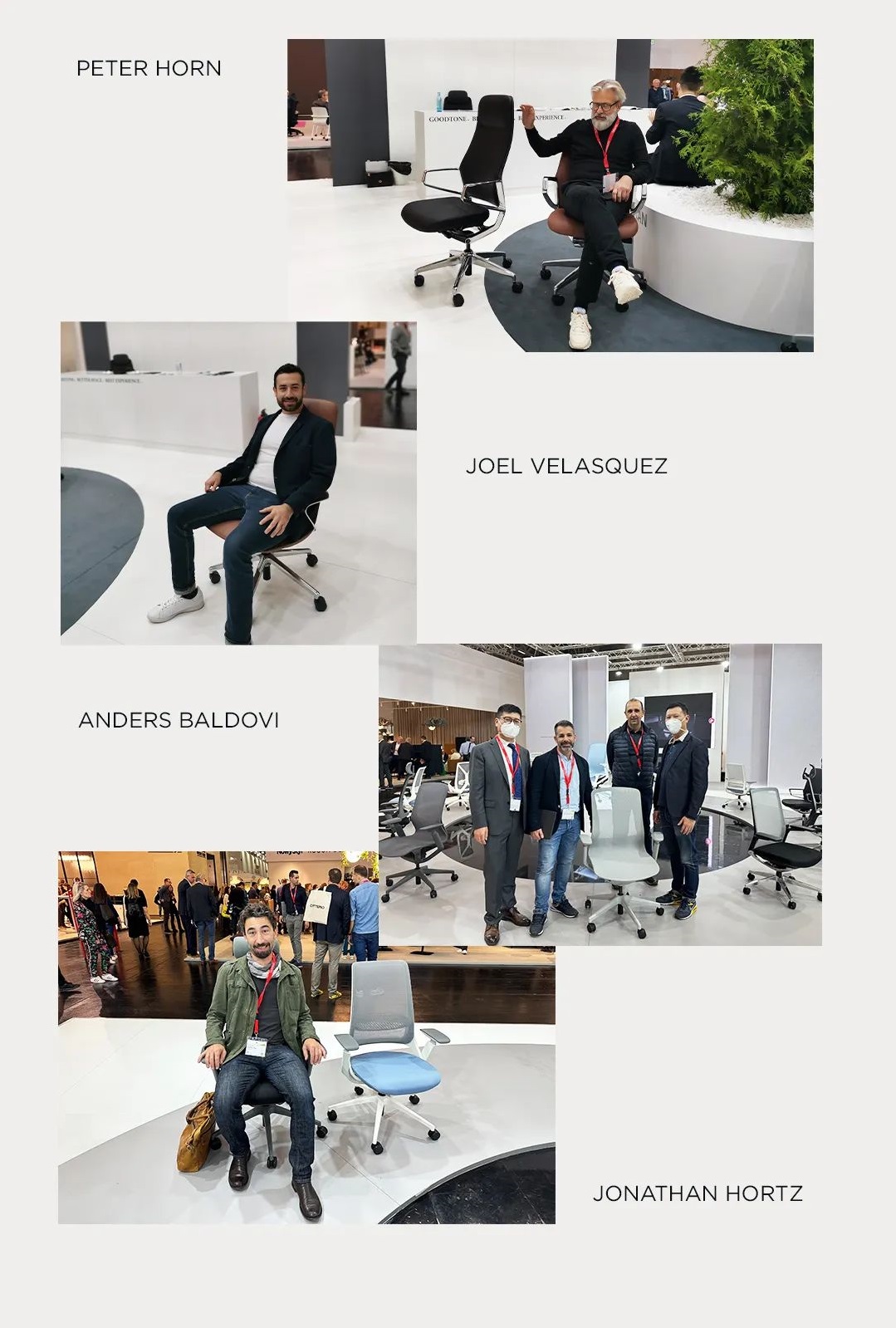 JE Group will continue to carry the imagination of the future office, uphold the ultimate pursuit of art, the lean polishing of the profession, link the global design strength, give full play to the manufacturing advantages of the whole industry chain, and strive to provide customers with more professional and suitable office seating solutions.
ORGATEC International Exhibition in Cologne, Germany
Thank you for your support, Meet us at 2024 ORGATEC
Please look forward to it.
---
Post time: Nov-01-2022