High Hoki Kāhui CH-242
Taipitopito hua
Tūtohu hua
Taipitopito hua:
1.Adjustable Pu hiako cover, whakarewa Foam Headrest
Ngaiaku Tāpare, Tautoko lumbar te whakarite
Teitei 3D armrest te whakarite, Forward & Whakamuri, Mauī & Matau,
4. 4 Tūnga Lock & tahoro Tikanga Taumaha-Sensitive, Ki te Seat Kiriata
Ngaiaku rima Star turanga & Pu Slient caster
Taupānga:
Tangohia painga pai o te kauneketanga New i roto i hāneanea hoahoa tari nohoanga ki to tatou mata Office tūru. E tika ana mō te Rorohiko Mahi i Home / Office Place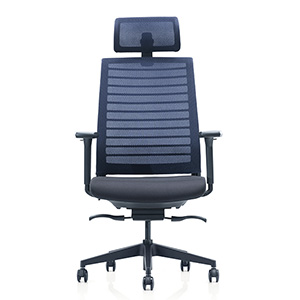 Kamupene Whakataki:
Foshan SitZone Furniture Co., whakaturia Ltd. I roto i 2009, ko te kaihanga taonga motuhake i roto i tūru tari me sofas.
hutia te kamupene i roto i China taonga me te pa matua rauemi - Longjiang, Shunde, Ma te whakamahi o ngā rauemi rohe mata me ngā rauemi tangata, painga, hāngai ana to matou ropu i runga i te tūru tari e e tino rite tatou i roto i I te peu maitai o te wairua ngaio o. e tohe mo te tino, me te huru ratonga kiritaki-tuatahi pai, kua whakapumautia matou ingoa pai i roto i te Ahumahi taua, a ka he painga whakataetae kitea i roto i te ōwehenga mahi utu hua.
Mai whakaturia te kamupene i, tupu Sitzone tere ranei te mea i roto i te āhuatanga o te hanga kaha taranata ranei. I raro i te kōhanga o tino whakahaere te kounga. whakarato tatou i to tatou kiritaki ki te tino i muri i te mahi hoko. I te wa ano, ka haere tonu matou ki te whakawhanake i te mara hoahoa, ki te kawe mai auahatanga hou, me te ora ki to tatou hua.
Ka haere tonu SitZone Furniture ki piri ki te ariā whakahaere o te haapa'oraa i patu i mua, ratonga faitotonu, kia rite ki te taviniraa ki to tatou ia kiritaki me partner.We ngātahi pōwhiri nga hoa i te kāinga, me te huri noa i te ao ki te tirotiro i me te matapaki i ki te titiro us.We whakamua ki te whakaū i wā roa tahi mahi tahi painga, me te tinihanga, me te hari ki a koe!
---
: Next
High Hoki Kāhui EEM
---