High Back oche EEM
Product Ihe:
1. Na Headrest
Naịlọn ụba, Kemeghi lumbar Support
Full ntupu Dị Site Korea
3D Kemeghi Armrest, Up & Down, Forward & Laa Azụ, Left & Right
5. 4 Position mkpọchi & awụfu Arọ-Mmetuta usoro, With oche slided
6. naịlọn Five Star isi & Pu Slient Caster
ngwa:
Were ezi uru nke New ọganihu na ergonomic office aba imewe na anyị ntupu Office oche . Adabara Computer-arụ ọrụ na Home / Office Place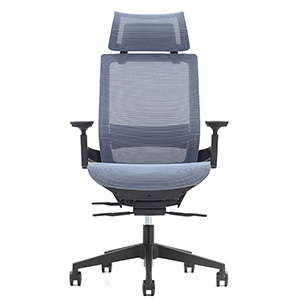 Company Okwu Mmalite:
Foshan SitZone Ngwá ụlọ Co., Ltd. e hiwere na 2009, bụ a ngwá ụlọ emeputa ọkachamara ụlọ ọrụ oche na sofas.
The ụlọ ọrụ na-esite na China ngwá ụlọ na ihe onwunwe isi obodo - Longjiang, Shunde, Site na-eji nke obodo ngwaọrụ na nchịkwa mmadụ, uru, anyị ụlọ ọrụ na-elekwasị anya ụlọ ọrụ oche nke anyị na-kacha emezu. N'ihi nke ọkachamara spirit of agbalịsi izu okè na ezi ahịa-kasị ọrụ àgwà, anyị guzosie ike aha ọma na otu ụlọ ọrụ, na nwere ihe doro anya asọmpi uru na ngwaahịa price arụmọrụ ruru.
Ebe ọ bụ na ụlọ ọrụ e tọrọ ntọala, Sitzone etolite ngwa ngwa ma ọ bụ na akụkụ nke mmepụta ike ma ọ bụ talent. N'okpuru premise nke nditịm ịchịkwa àgwà. Anyị na-enye ndị ahịa anyị na zuru okè mgbe ire ọrụ. N'otu oge ahụ, anyị ga-anọgide na-azụlite imewe ubi, ime ka ọhụrụ creativity na vitality ka anyị na.
SitZone Ngwá ụlọ ga-anọgide na-rube isi na management echiche nke na-edebe ịmụta n'ihu, n'eziokwu ọrụ, ka ọrụ anyị na onye ọ bụla ahịa ma na-erubere partner.We nabata enyi n'ụlọ ma gburugburu ụwa ileta na ịgwa us.We na-atụ anya na guzosie ike ruo ogologo oge ibe bara uru na ezi obi na obi ụtọ imekọ ihe ọnụ na gị!
u otu nkwụsị workflow, na-enyere akpaka tube nri, akpaka ndepụta, akpaka ọnwụ, akpaka nnyefe ọrụ.
---
Previous:
High Back oche Kra-242
Next:
CH-178B-1
---